Industrial Drives
Bearings
Conveyor Components
---
---
Open Gears and Open Gear Drives
Open or semi-enclosed gear drives have been a common method of power transmission since the beginning of the Industrial Revolution. Open gear drives are the most economical type of gear drive alternative for use in applications where high load-carrying capacity and long service life under severe shock load conditions are required. These characteristics, in addition to flexibility in the machine's design, have made open gear drives the most common type of drive used for ball mills and grinding mills, kilns, dryers, draglines and shovels. Gears provide a positive non-slip drive when used to transmit power, change speeds, direction or rotation. Open gearing products including spur, miter, bevel, change gears and rack.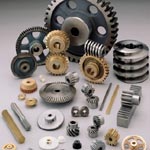 Boston Gear Linn Gear Martin Sprocket & Gear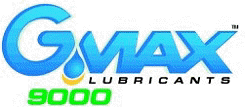 Falk GMAX™ Open Gearing LUBRICANTS Reduced overall usage with superior wear and prevention.
| Info |
---
---
Copyright © 1997-2018 Richards Company.